Meetings and Events
MONTHLY MEETINGS
Guild meetings take place on 2nd Tuesday of every month from 5:30-7:30PM. We feature guest speakers, panels, member readers, and small group interaction with topics of interest to writers at all skill levels. Meetings are free and open to the public
WORKSHOPS
In line with our mission to advance growth and success of individual writers, COWG offers several workshops per year
—​
typically on a Saturdays for half or full day. Professional speakers impart their writing craft expertise, followed by the opportunity for participants to share their work in a small group critique session. Information about workshops will be posted on this page as they are offered.
---
September 2020 Virtual (Zoom)
Writing Workshop
with Fiction Writer
​Taylor Koekkoek

​

"

The Passage of Time"
​
Saturday September 19th 10AM - 1PM
$10 Members
$25 Nonmembers

In this workshop, we'll consider the different ways that we navigate the passage of time in fiction. Some stories begin and end over the course of a single dinner party, while others might contain the better part of a lifetime in their pages. Depending on how much time we plan to traverse in your story or your novel, there are a number of different craft strategies to help us get there. We'll look at a few of these strategies and the ways they might serve the telling of our stories using textual examples, writing exercises, and discussion.

Taylor Koekkoek received his MFA from Johns Hopkins University. His work has been supported by Oregon Literary Arts, the Breadloaf's Writer's Conference and has appeared in Paris Review, Glimmer Train, Ploughshares, The Iowa Review, online at Tin House, and elsewhere. His short story collection,

Thrillville, USA

, is forthcoming from Simon & Schuster.

​

ww.taylorkoekkoek.com

---

October 2020 COWG Meeting
Tuesday 10/13/20 5:30PM (Zoom)
Contest Winners Zoom Reading!

​Join us for Live Zoom Readings by the Winners of the 2020 Central Oregon Writers Guild 2020 Contest
Sponsored by the Deschutes Public Library
Zoom Link Coming Soon

---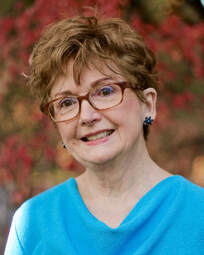 November 2020 COWG Meeting
Tuesday 11/10/20 5:30-7:30PM (Zoom)Submit! Submit! Submit! with Ginger Dehlinger
Ginger Dehlinger, author and long-time member of Central Oregon Writer's Guild, will explain how she became addicted to submitting her writing and what she has learned along the way. Some of the topics she will discuss are: what to include in a 50-word bio, finding publishers, submission guidelines, developing a tracking system, and handling rejection.
Ginger Dehlinger writes in multiple genres. Although better known for her novels
Brute
Heart
and
Never Done
, her poetry and short stories have been published in numerous anthologies and she has won two Pacific Northwest writing competitions for her essays. You can find Ginger in Bend, Oregon or at
www.gdehlinger.blogspot.com
Zoom Link Coming Soon
---
---


​December 2020 COWG Meeting: Member Reading
Join us for a Virtual Holiday Party and member reading on Tuesday December 8th at 5:30PM
If you're interested in reading (5-minutes or less), contact us at
centraloregonwritersguild@gmail.com
---
Previous Virtual COWG Meetings (Recordings):
---
Site Hosted by IPower.com