MONTHLY MEETINGS
Guild meetings take place on 2nd Tuesday of every month from 5:30-7:30PM at the Bend Downtown Library (601 NW Wall St.). We feature guest speakers, panels, member readers, and small group interaction with topics of interest to writers at all skill levels. Meetings are free and open to the public
WORKSHOPS
In line with our mission to advance growth and success of individual writers, COWG offers several workshops per year
—​
typically on a Saturdays for half or full day. Professional speakers impart their writing craft expertise, followed by the opportunity for participants to share their work in a small group critique session. Information about workshops will be posted on this page as they are offered.
January 14, 2020 Meeting
Irene Cooper: Fun with Revision
The mad creator has left the building and left you with a stack of pages where your story/poem/manuscript should be. What now? Join Irene Cooper as we explore how to make decisions about what to leave, what to cut, and how to enjoy the process of revising your work as it takes its true form.
Irene Cooper's
poems appear online and in print. She is a freelance copywriter, facilitates creative writing workshops in Central Oregon, and co-edits
The Stay Project. Committal,
her first novel, is forthcoming from Vegetarian Alcoholic Press in 2020. She is currently revising her second novel, a thriller set in a Colorado resort town.
irenecooper.me
​
blankpagesworkshops.com
1/14/20 5:30-7:30 Bend Downtown Library, 601 NW Wall St., Bend
---
---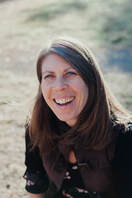 February 11, 2020 Meeting
Lieve Maas: From Manuscript to Published Book—Shining A light on the hidden workings of self-publishing
You're done writing your manuscript and now want to self-publish your book. For most writers, self-publishing equates to rocket science. Way too complicated! So where to start?
This workshop shines a light on the hidden workings of self-publishing. It teaches you how to go from manuscript to self-published book, and helps to design a publishing workflow that fits your needs.
In this workshop you' ll learn:
what you book's life cycle looks like
which step to take next
which distributor(s) to work with
what book format(s) to create
what timelines look like
what the potential costs are
what your marketing strategy entails
when to start marketing your book
book project management
Lieve Maas, visual artist and "transplant" from the Netherlands, is classically trained at the Royal Art Academy in Antwerp. Leaving the traditional oil paints behind, she embraced computer graphics and landed a position as book designer at a publishing house in Amsterdam. After moving for love to Portland, OR, almost 13 years ago, she founded her design business
Bright Light Graphics
. She creates books for a living, not only designing eye-catching covers and attractive layouts, she is mostly excited to coach writers to navigate through the oftentimes confusing self-publishing process.
2/11/20 5:30-7:30 Bend Downtown Library, 601 NW Wall St., Bend
---
---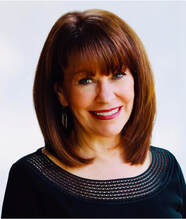 March 10, 2020 Meeting
Kat Mattingly: Writing Unforgettable Characters
How do you write an unforgettable character? It's a question so complex you might as well ask how to write a good book. That said, there are a number of common factors among characters striking an unforgettable chord with readers. Let's examine those factors to brainstorm, troubleshoot, and flesh out our main characters, ultimately making them both compelling and memorable in the reader's mind. Bring your protagonist or antagonist to play with on paper!
Kat Mattingly holds a Bachelor of Fine Arts from U of O and a Master of Arts from Pacific U in Portland. She currently teaches creative writing through Continuing Ed at COCC and is a guest author at local book clubs. Her literary fiction novels with Winter Goose Publishing include: Benjamin, Journey, Olivia's Ghost, and The Tutor. Short story collection Fractured Hearts includes 4 award-winning stories. Kat's most recent award is with Writer's Digest for Flash Fiction. She is published in a dozen anthologies (one poetry) and three print magazines. Kat lives at Eagle Crest Resort.
You may visit her website at:
kathrynmattingly.com

3/10/20 5:30-7:30 Bend Downtown Library, 601 NW Wall St., Bend
---
---
COWG Writing Workshop: Unforgettable Characters with Kat Mattingly
Saturday March 14, 2020 1-4PM Downtown Bend Library
$10 COWG Members - $25 Nonmembers
At our Saturday workshop we will engage in writing exercises, discussion, and learn about the various components that create memorable characters. How to:
Give Them a Vulnerability
Introduce the Minutia
Let Them Fail
Give Them Values
Use Wit and Humor
Allow Them to Be Self-Aware
Make Them Kind
​
3/14/20 1-4PM Bend Downtown Library, 601 NW Wall St., Bend
---
---
April 14, 2020 Meeting - TBA
Site Hosted by IPower.com