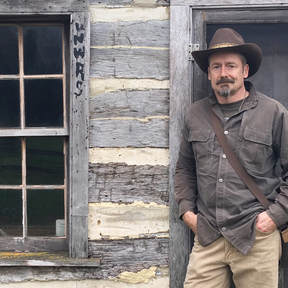 "PACKAGING ARTICLES FOR PUBLICATION" with Gary Lewis
Outdoor expert and author Gary Lewis will share his secrets for how to format a complete feature and photo package that will help you sell your next article and the one after that. His visual presentation will include plenty of examples for writers seeking successful publication.
Gary Lewis
is an award-winning author, TV host, speaker and photographer. He has hunted and fished in seven countries on three continents and in the islands of the South Pacific. Born and raised in the Northwest, he has been walking forest trails and running rivers for as long as he can remember. He is a past president of the Northwest Outdoor Writers Association and a recipient of NOWA's Enos Bradner Award.
Lewis has penned over 3,000 newspaper and magazine articles. His credits include
Sports Afield,
Rifle, Successful Hunter,
African Hunting Gazette, Covey Rise, Cabela's Outfitter Journal, Game & Fish and MDF.
Lewis is host of
Frontier Unlimited
, a TV show. He is the author of 16 books, including
FISHING Central Oregon
,
John Nosler Going Ballistic, Hunting Oregon
and
Fishing Mount Hood Country
.
Lewis lives in Central Oregon. With his wife of 30 years, Merrilee, he has three daughters, all accomplished hunters and anglers.
All meetings are free and open to the community.
***
In the 2017
Harvest Writing Contest Winners Collection,
Central Oregon Writers Guild proudly presents the works of seventeen talented writers who came together to read their winning entries before an audience of friends, family and the Central Oregon writing community. The annual Harvest Writing Contest Showcase Event is held each October in the city of Bend, Oregon.
Genres represented in the winning pieces include fiction, nonfiction, and poetry at the adult and youth levels. Enjoy the diversity of this multi-genre collection of short stories, essays and poetry as you journey through the pages and follow the footprints of the authors sharing their passion in print.
Central Oregon Writers Guild
is an all-volunteer organization whose mission is to encourage, support, educate, and provide resources for Central Oregon writers at all skill levels.
Contributors (Authors):
Nicole Morgen, Logan Harris, Darcy Hayes, Patricia Barnhart, David Horn, Kai Strand, Lily Greenstone, Parker Hill, Sophie App-Singer, Rosemary Lombard, Charlotte Oakes, Denise Lewis, Ted Haynes, Ginger Dehlinger, Ava Wilson, Lori Greenstone, and Cecelia Granger.