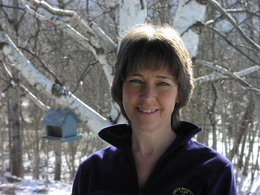 WRITING THE SUCCESSFUL NONFICTION BOOK PROPOSAL with LINDA BLAND

The best thing about nonfiction books is you don¹t have to write the whole thing to find out if it's salable. Publishers are constantly looking for good books to publish; you just have to know how to present yours. Linda will show what goes into a nonfiction proposal's Overview, Author Biography, Market Survey, Chapter Outline, and Sample Chapter for your book idea. She¹ll tell you how to write a query letter that glows. The dance of publishing just requires learning the steps. Come learn how to sell your nonfiction book idea to publishers.

Linda Bland is an author, editor, and former literary agent, who helped 15 other authors self-publish and sell their books to commercial publishers. Linda delivered writing training to corporations for 16 years; she taught writing at the college level for 25 years. Her public workshops helped individuals and organizations achieve their writing, training, and publishing goals for 20 years. Linda retired to Bend in 2016.