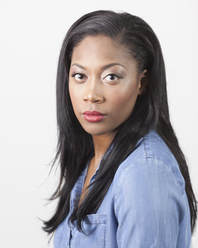 ​"THE INTREPID PUBLISHER: HOW TO WEILD WORDS FOR A LIVING" with Jasmine Wilder

Come hear local independent publisher and communications strategist Jasmine Wilder discuss how to blend running a writing business via a branded platform with multiple ways to monetize your brand through and book products and professional writing skills.

Jasmine's knowledge will help writers looking to make money from their writing skills, build a brand, understand modern writing and publishing options, or find new ways of marketing themselves and their work. Her presentation will offer practical and actionable advice for all Guild members.

Jasmine Wilder--Aged 29, is the founder of Honeycomb Publishing and a communications strategist and brand storyteller. She is currently earning her Masters' in Global Strategic Communications at Georgetown University, Washington DC, and is a vivacious millennial and world wanderer. In 2013, she earned her bachelor's degree in Public Relations and a minor in English Literature. Lastly, she received a post-graduate degree from The London School of Journalism. Jasmine is an avid reader and an independent writer. Before starting her own Content Marketing business, she has worked as a media director for a non-profit and as a marketing consultant and ghostwriter.