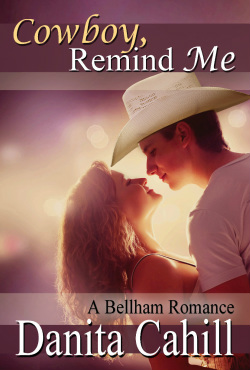 New Release!
Cowboy, Remind Me
- Sweet, clean, heart-warming romance, and the fourth title in the Bellham Romance series. Each can easily be read as a standalone book. Set mostly in western Montana, Cowboy, Remind Me is a novel about mistaken memories, overcoming trauma and depression, friendship, forgiveness, a cowboy crush and a beautiful bride.
Price - $2.99 or free for Kindle Unlimited subscribers.
What readers are saying: "This book reminded me of the Hallmark movies my husband and I love to watch together."
"Cahill has penned another sweet cowboy romance."
"This was a very enjoyable book."
http://www.amazon.com/Cowboy-Remind-Me-Bellham-Romance-ebook/dp/B00TGZ1RI4/