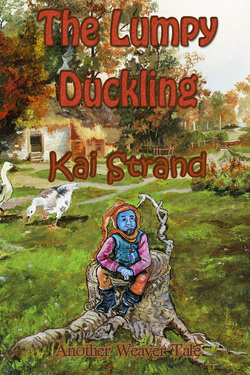 Kai Strand
celebrates the release of the 3rd book in her Weaver Tale series, THE LUMPY DUCKLING.
After years of watching her best friend, Lumpy, get teased for his weight and looks, Wheezy makes a wish that changes everything.
Early feedback for Lumpy: This is a wonderful story of loyalty and friendship. It also shows how one's fears and insecurities sometimes sabotage the good things we have in our lives.
You can learn more about The Lumpy Duckling and Kai's other books on her website:
www.kaistrand.com