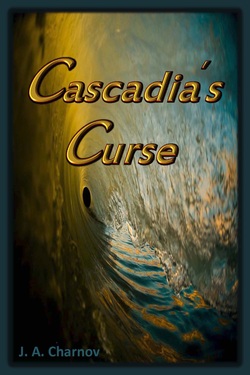 In the middle of a cold and damp March night, two sisters are jolted awake by the piercing alarm of their emergency alert radio. A tsunami warning has been issued after a powerful earthquake occurs nearly two thousand miles away in the Aleutian Islands. Emily and Laura flee their rural home on the Oregon coast and are among the first to arrive at the official evacuation assembly area.
There the crowd of coastal residents and visitors grows larger by the minute. Soon the sisters are surrounded by too many obviously ill-prepared people, many of whom believe that it will turn out to be just another false alarm, as so many other warnings had proven to be in the past.
The well-supplied sisters decide to leave the throng and risk driving up into the mountains where they think they will be safer not only from a potential tsunami, but from empty-handed people if worse comes to worst. They are soon followed on the narrow, steep logging road by a few others who have their own reasons for leaving the area.
But before the next day is over, even Emily and Laura will find themselves in a desperate fight for survival.
E-Book is available for purchase under pen name J. A. Charnov here on Amazon:
http://www.amazon.com/dp/B00K9SUN3C
Congratulations, Julia!