Are you unsure of the accuracy of the police and detective procedures you've written into your novel, short story, or memoir? Come fact check with our illustrious law enforcement panel at the next Guild meeting on November 19th.

Several hardworking Officers and a ballistic expert have agreed to volunteer their time to interact with writers in a relaxed Q&A setting. Come glimpse special insight into the private and dangerous world of keeping the peace. Do you have questions? They have answers.

Please take advantage of this special opportunity by bringing a prepared list of questions.


Time: Thursday, November 19 6:30-8:30 pm
Place: Aspen Ridge Retirement Center, 1010 NE Purcell, Bend

Light refreshments will be served. As always, meetings are free and open to the public.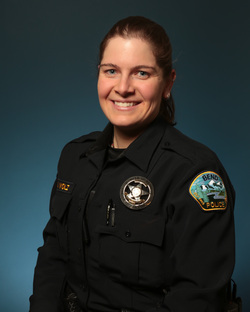 Ashley Volz began her law enforcement career at the Sunriver Police Department in 2004. She worked there as a seasonal bicycle officer during her summers home from college. She graduated from Western Oregon University with a Bachelor's Degree in Law Enforcement in 2006. That same year she was hired as a Community Service Officer for the Redmond Police Department.

In 2007 she was hired concurrently as a Reserve Police Officer for the Bend Police Department. In 2008 she left her CSO position in Redmond to pursue a job offer as a full-time Patrol Officer with the City of Bend.

In April 2012 Ashley was selected for a promotion into the School Resource Officer Unit, where she has been working ever since.

Her office is at Mountain View High School, but she helps handle issues at all the Bend area public and private schools.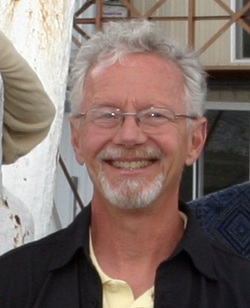 Andy Tillman

Ballistics Expert

Andy Tillman was the small arms editor for Jane's Defense Weekly's monthly magazine, International Defense Review (IDR), from 1982 to 1998. IDR has been called the "Consumer Reports" of the Military Industrial complex. Andy's articles have been published in six languages. He is a founding member of the International Wound Ballistics Association with Dr. Martin Fackler and Duncan McPherson. He attended the FBI's first wound ballistic symposium at Quantico, VA in 1987 and has worked closely with the Secret Service; Marine Corps sniper school, Ballistic Research Lab at Aberdeen Proving Grounds, 9th Military Intelligence Battalion, and the Infantry School at Fort Benning. He was one of just two Westerners invited to attend Mikhail Kalashnikov's 75th birthday party in the closed military city of Izhevsk, Russia. Andy has worked closely with some of the most influential firearms maker's in the world, including; Ares, CIS, Colt, FN Herstal, Israel Military Industries, General Electric, Heckler & Koch, Hughes, Knight Armament and SACO Defense. Andy influenced the design and sale of many modern infantry weapons including the M16A2/A3 assault rifle; M110 designated marksman rifle, M249 and Ultimax light machinegun, the M60E3/E4 medium machinegun, the Mk19 Mod3 40 mm automatic grenade launcher, the General Dynamics 12.7mm GAU-19 Gatling gun, 84mm SMAW, and Milan 2 anti-tank guided missile launcher. Andy was an early advocate of mounting optical sights and infrared laser pointers on assault rifles and belt-fed machineguns. He has been quoted in Time magazine and was often used as a "Fact Checker," by The New York Times.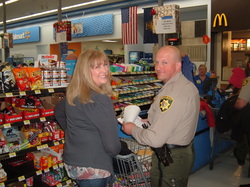 Lt. Paul Garrison began his career in law enforcement in 1994 as a reserve police officer for the City of Bend, Oregon. He was hired as a full-time sworn police officer in 1995 by the Black Butte Police Department and in 1997 Lt. Garrison was hired as a patrol deputy by the Deschutes County Sheriff's Office.

Lt. Garrison has served in a variety of assignments with the Deschutes County Sheriff's Office including Patrol Deputy, Field Training Officer, Firearms Instructor, Less Lethal Instructor, Less Lethal Master Instructor, Use of Force Instructor, Excited Delirium Instructor, Confrontation Simulation Instructor, Range 3000 Instructor, Taser Instructor, Central Oregon Emergency Response Team Member (CERT – multijurisdictional SWAT), Detective, Patrol Sergeant, Training Coordinator, Patrol Lieutenant, Team Leader and Team Commander of the Deschutes County Special Operations Team, and presently as the Administrative Lieutenant.

Lt. Garrison earned an Associate of Arts degree from Central Oregon Community College and has completed additional course work at Portland State University, Los Angeles County Sheriff's Department Special Enforcement Bureau, and the Oregon State Sheriff's Association Command College.

Outside of his department Lt. Garrison has instructed for a variety of entities to include the Central Oregon Reserve Law Enforcement Academy, the Department of Public Safety Standards and Training, the American Council on Criminal Justice and Training and presently since 2010 Combined Tactical Systems.