Speaker: Linda Stirling, Bestselling author, agent and coach
COWG MONTHLY MEETING:
Date: Thurs Sept 17
Time: 6:30-8:30 pm

Place: Aspen Ridge Retirement Community, 1010 NE Purcell Blvd, Bend, OR.

Topic: It's not magic: The REAL Deal for Producing Visibility and Income
with Books

Tons of people are out there pimping courses on how to write books fast, claiming you can skyrocket to #1, and then go on to buy Ferrari's to fill five-car garages. I don't teach that way. What I do teach is how to steadily build your success through proven techniques. Can you reach bestseller status? Most likely, if all the elements are in place, and you can follow a step-by-step formula. Better yet, I show you how to keep your book ranking well, whether it's a new release or you're reviving an old title. You're going to learn 5 tips you can apply immediately to make a difference in your book sales, along with strategies you want to have in place the minute you
launch a new book. Everyone who attends will receive the step-by-step formula I use to propel books to bestseller status.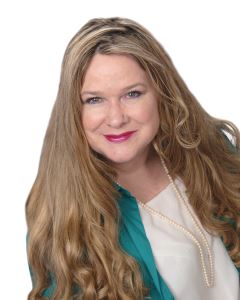 Linda Stirling, international bestselling author, agent and coach, works with writers around the globe, helping many achieve bestseller status.Using strategies she's refined, she coaches writers on how to create long-term, life-affecting income from their books and the opportunities that can arise from being an author.

Stirling's background includes managing major metropolitan newspapers and magazines, running three publishing companies, and raising millions of dollars in sponsorships. As a speaker, she has shared the platform with notables such as Guy Kawasaki, Jeneth Blackert, Colin Tipping, and Harrison Klein and has addressed corporations such as Nike and Nationwide Insurance.

Stirling's heart is in helping every writer she works with achieve his or her dreams. She recently helped author Lorena Angell take her series from 6 sales per day to 60; sell her work in 47 countries; and rank alongside authors such as Stephen King, and George R.R. Martin of Game of Thrones success. Stirling also got the series optioned for film and television. She often tells her students, "It doesn't matter how well you write, if no one can find your books. Don't let your work fall into the black hole of oblivion." Her programs give writers the tools they need to get visible and stay visible so they can entertain, motivate, inform, or inspire others.


WORKSHOP:
Date: Sat Sept 19Time:
10:00 am – 2:30 pm
Place:
Aspen Ridge Retirement Community, 1010 NE Purcell Blvd, Bend, OR.
Instructor: Linda Stirling,
Bestselling author, agent and coach
Topic:
Creating Evergreen Income: Books that Provide Income, Month After Month
When author Lorena Angell took a course from me, she went home and immediately applied what I taught. Within days, she went from selling 6 books a day to 60. She then began to work with me one-on-one and I was able to show her how to get her books more visible everywhere. Today, she has books selling in 47 countries and ranks #1 in eight of those countries. She even has a movie option for her series.
Inside this intensive workshop, we're going to get to the nitty-gritty of some of those techniques as I show you how to improve the ranking of any book. In addition, you will learn:
· Three Key Things You Must Do To Create Reader Engagement
· How To Avoid Mistakes That Cost Thousands
· Keyword Traffic Domination To Help Your Book Rank
· Pricing Secrets & Strategies
· Marketability Assessment Techniques To Make Sure You Don't Bomb
Workshop is limited to 30 spots with priority registration for Members through September 1. Click HERE to register for this Workshop or click on the Workshops tab at the top of the page.