When: Saturday, July 18, 2015
9:30-Noon, followed by Small-Group Critique (till 1:30 p.m.)
Location
:
COCC Redmond Campus, 2030 SE College Loop, Bldg 3, Rm 305
Workshop Description
: We will cover all aspects of the elements of fiction.
· Composition
· Point of view
· Introductions that capture attention
· Dialogue
· Description
· Strong endings
This will be an interactive workshop. Bring questions about your work-in-progress.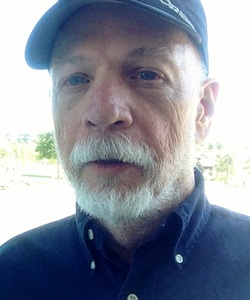 About the Instructor: Mike Lankford
is a graduate of the Iowa Writer's Workshop, a published author, editor, award-winning newspaper columnist and finalist for the Pushcart Prize for short fiction. Mike has ghostwritten thirteen books, both fiction and nonfiction. His most recent project was the historical biography of Leonardo Da Vinci. Mike has been teaching for 25 years, the last nine here in Bend at the Central Oregon Community College. He teaches Creative Prose Fiction and Writing Academic Essays.
Small Group Critique
will be offered following Mike's presentation from Noon-1:30. Brush up on critique skills and get valuable feedback on your work-in-progress.
What to bring for critique
: Six copies of any two pages you would like to workshop. Bring a sack lunch to make the most of your workshop time.
Refreshments
: Coffee, tea and light refreshments
Contact: RSVP and reserve handouts, cowgcritique@gmail.comCost: $15 for Guild members. $25 for nonmembers: Payment at the door.