Location: Downtown Bend Library, 601 NW Wall St., Bend, OR

Date: Tuesday, November 18 , 2014

Time: 6:00-7:45 pm

Free, open to the community. Light refreshments provided.

Our November Featured Reader is Barbara Cole:
Barbara Cole, received her doctorate from the University of Oregon, has been an occasional Sisters resident, and returned recently from chairing a communication program at a startup research university in Kazakhstan. In addition to founding and managing her own testing and training company and managing national large scale testing projects, she has taught management and marketing throughout China, in Ecuador and Pakistan. Currently she is working on a book about her experiences of teaching management and marketing in developing countries. The piece she'll be reading is a Memoir titled "Spitting Mink".

Meeting Topic: A panel of authors will discuss "Critique Group Dynamics." Our four panelists are Lauren Baker, JT Gregory, Lindy Jacobs, and Mike Rettig.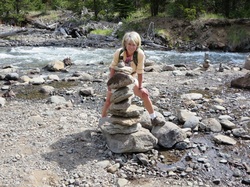 Lauren Baker writes to inform and entertain. Her background includes editing, technical writing, promotional writing, and writing for magazines. She enjoys telling a good story, no matter what the topic.

Lauren works with an online team of critiquers, located in San Francisco, CA; Vancouver, WA; and Summerland, Canada. She values their insight and honest feedback.


Lindy Jacobs is a novelist and conference director. She has written short stories, screenplay, story line for daytime television, commercials, Sunday school curriculum and for a time was team reporter for her son's Little League "Dugout News." Her first novel is set in 1985 Pakistan on the border on Afghanistan. She is a member of American Christian Fiction Writers and Oregon Christian Writers Guild. Lindy enjoys encouraging other writers and is the Director of the four-day annual Oregon Christian Writers Summer Conference in Portland and is the coordinator of the Central Oregon Writers Guild critique workshops.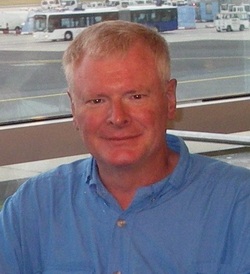 Mike Rettig is a published fiction writer and cowg member since 2008.

He has been the COWG Harvest Writing Contest director for the last two years.

He also is a past winner of the Harvest Contest.

Mike is a firm believer in critique making him a much better writer. He has been a member of some fantastic critique groups and also attended a few that crashed and burned. He is currently in a very successful critique group. He has used his expertise and experience to help other critique groups become more cohesive.


JT Gregory is a retired computer systems architect who likes to think he takes advantage of both sides of his brain. He feels incredibly lucky to have found Bend, a wonderful place to spend contemplating life and nature in his graying years. JT has written 4 novels in various stages of completion, a number of short stories, and begun a memoir about his days in the US Air Force--all of them currently gathering magnetic dust on his hard disk drive.

He is a 3rd place winner in the 2011 Harvest Writing Contest, and placed in the top ten in 2010. He has also received Honorable Mention for a fiction work in the Writer's Digest annual short story contest.

JT works with the COWG Leadership Board as a Systems Coordinator and Survey Manager, and is the back-up website manager. He was a former critique group leader here in Bend.