Thursday, May 22, 6:30-8:30 p.m. at the Deschutes County Services Building, DeArmond Conference Room, 1300 Wall Street, Bend, OR 97701. Please see the map below.

Open to the community. Free. Light refreshments provided.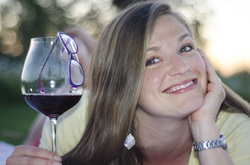 TAWNA FENSKE A fourth-generation Oregonian, Tawna Fenske traveled a career path that took her from newspaper reporter to English teacher in Venezuela to marketing geek for companies ranging from a medical center to an international translation firm. She's currently the Communications & PR manager for Visit Bend, where she spends her days implementing social media strategy, writing ad copy, and getting paid to drink beer with journalists. An avid globetrotter and social media fiend, Tawna is the author of the popular blog, Don't Pet Me, I'm Writing, and a member of Romance Writers of America. She lives with her fiancé in Bend, Oregon, where she'll invent any excuse to hike, bike, snowshoe, float the river, or sip wine on her back deck.
Tawna has published several romantic comedies with Sourcebooks, including
Making Waves
, which was nominated by
RT Book Reviews
for Contemporary Romance of the Year. She also writes the interactive caper series,
Getting Dumped
, for Coliloquy and the steamy
Front and Center
series for Entangled Publishing. Tawna's quirky brand of comedy and romance has earned acolades from the
Chicago Tribune
, which noted, "Fenske's wildly inventive plot & wonderfully quirky characters provide the perfect literary antidote to any romance reader's summer reading doldrums."
Her newest release,
Frisky Business
(Sourcebooks, May 2014) is a quirky romantic comedy set in Bend, Oregon. Kirkus Reviews called it "an appealing blend of lighthearted fun and emotional tenderness." To learn more about Tawna's books, visit
www.tawnafenske.com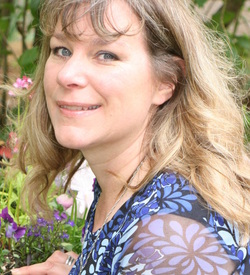 DANITA CAHILL Danita Cahill is a full-time, multi-published, award-winning writer and photojournalist. She's sold over 2,100 newspaper articles and columns to 11 different Oregon and Washington newspapers, and several dozen magazine stories for six different national and regional magazines. She's had five stories and a photograph published in two anthologies by HCI Books, and she's self-published five books - two non fiction and three fiction titles.

Danita lives in Lebanon on a small farm with her husband, two sons and their animals - two dogs, two guinea pigs, several cats, a lone horse and a herd of alpacas. Danita is a member of the Central Oregon Writers Guild, the Willamette Writers Guild, and several online writing groups.


MARY PAX M. Pax is author of the series,
The Backworlds
, and has other novels and several short stories published. Fantasy, science fiction, and the weird beckons to her, and she blames Oregon for that, a source of endless inspiration. She docents at Pine Mountain Observatory in the summers, teaching the public about the stars and the galaxy. A Bachelors of Science in Journalism, she had former lives in marketing and television before settling down to write. Want to know more?
mpaxauthor.com